Amberley House
Sandy Lane, St James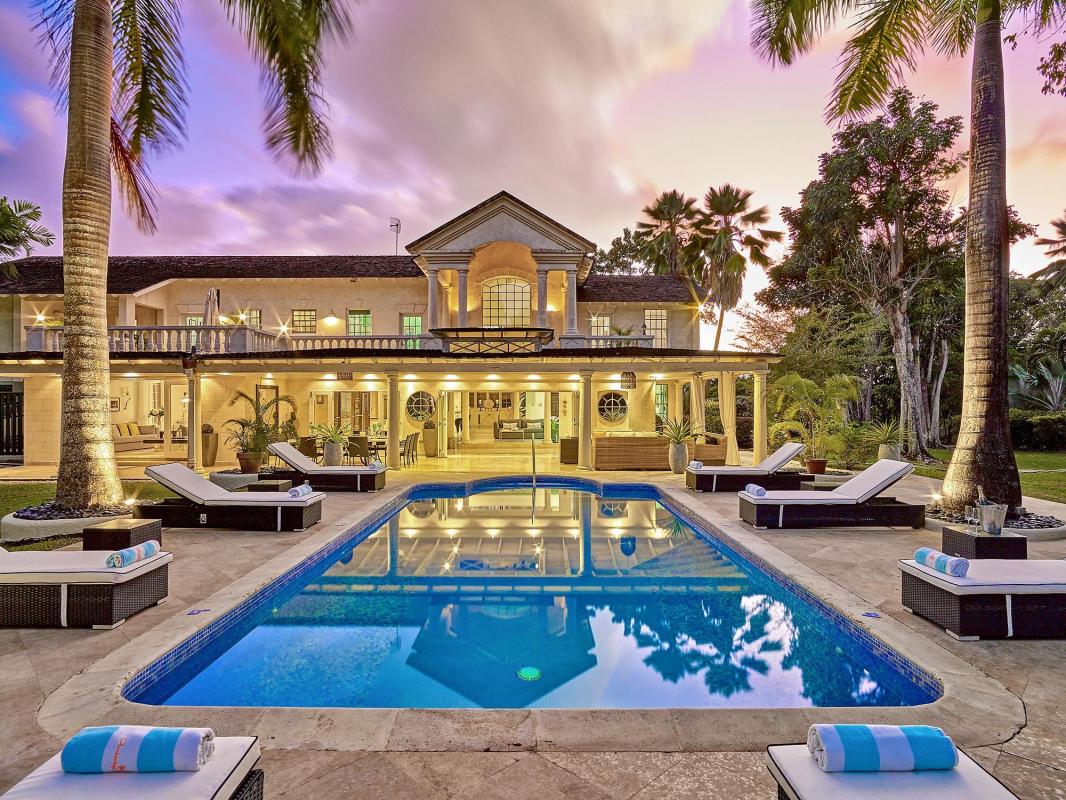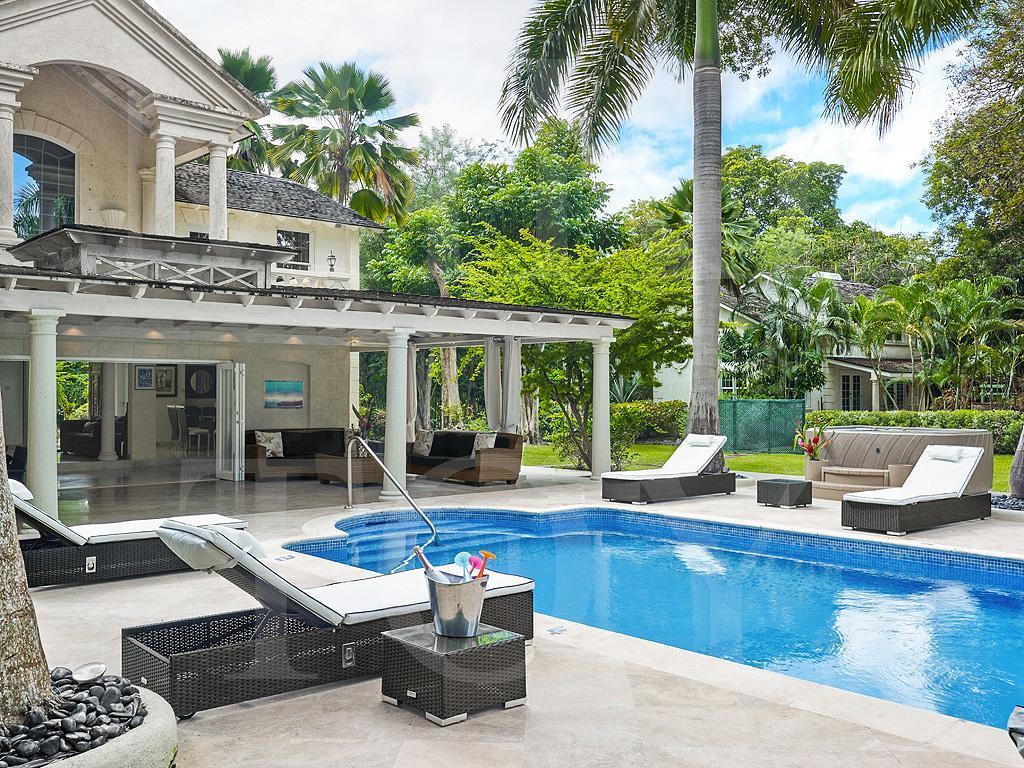 Minimum stay (nights): 5
6 beds
5 baths
Sleeps 8 to 12
This upscale property with expansive outdoor area, perfect for socialising with friends and family, the jacuzzi adds an extra touch of ease to the bare foot luxury of outdoor island life.
Please complete your details below to start your booking
---
Video
Details
Amberley House, a grand 6 bedroom residence on the Sandy Lane Estate.
A perfect retreat for relaxation and entertaining, this spacious villa comes with personal chef and daily housekeeping. Outdoor island life is made easy with beautiful wooden decking, heated swimming pool, jet tub and terrace.
The villa provides flexible living with a separate 2 bedroom cottage, Amberley Lodge, which benefits from its own gated entrance and parking space. Set in a brilliant location close to shops, restaurants and with beach access to the world famous Sandy Lane Beach.
Staff: Housekeeper, Chef, Villa Manager, Gardener
Facilities
Electric Gated Entrance
Swimming pool
air conditioning to bedrooms
Television in Media Room
Access to Sandy Lane Private Owners Beach Club
Walking Distance to Beach
Mature Private Gardens
WIFI
Location
Reviews
This villa is set in a quiet location. With access to a stunning private beach a short walk away through the beautiful golf course. The grounds of the villa are meticulously maintained. The inside of the villa having all the necessary arrangements and conveniences for a wonderful stay.
---
The internal decor and furnishing is all done with love and attention to detail this is more of a home than a holiday villa. Which adds significantly to the experience of staying at Amberley House. I would highly recommend this villa, it's location at Sandy Lane is second to none on the amazing island of Barbados.
---
I just wanted to write on behalf of myself and my family, who have just returned from Amberley House, Barbados, and tell you what an absolutely perfect holiday we have just had. The house, garden and pool were all beautiful but more than anything else it was the fantastic staff who looked after us that made it so special!
Rates
Rates shown subject to local taxes
Currency
4 Bedrooms (Sleeps 8)
Low season rates from:
| Period | Per night |
| --- | --- |
| 11/01/23 to 14/04/23 | $2750 |
| 15/04/23 to 14/12/23 | $1950 |
| 15/12/23 to 19/12/23 | $2750 |
| 20/12/23 to 10/01/24 | $4500 |
| 11/01/24 to 14/04/24* | $2750 |
| 15/04/24 to 14/12/24* | $1950 |
*Subject to confirmation by Owner
6 Bedrooms (Sleeps 12)
Low season rates from:
| Period | Per night |
| --- | --- |
| 11/01/23 to 14/04/23 | $3000 |
| 15/04/23 to 14/12/23 | $2200 |
| 15/12/23 to 19/12/23 | $3000 |
| 20/12/23 to 10/01/24 | $4500 |
| 11/01/24 to 14/04/24* | $3000 |
| 15/04/24 to 14/12/24* | $2200 |
*Subject to confirmation by Owner