Galena
Sandy Lane, St James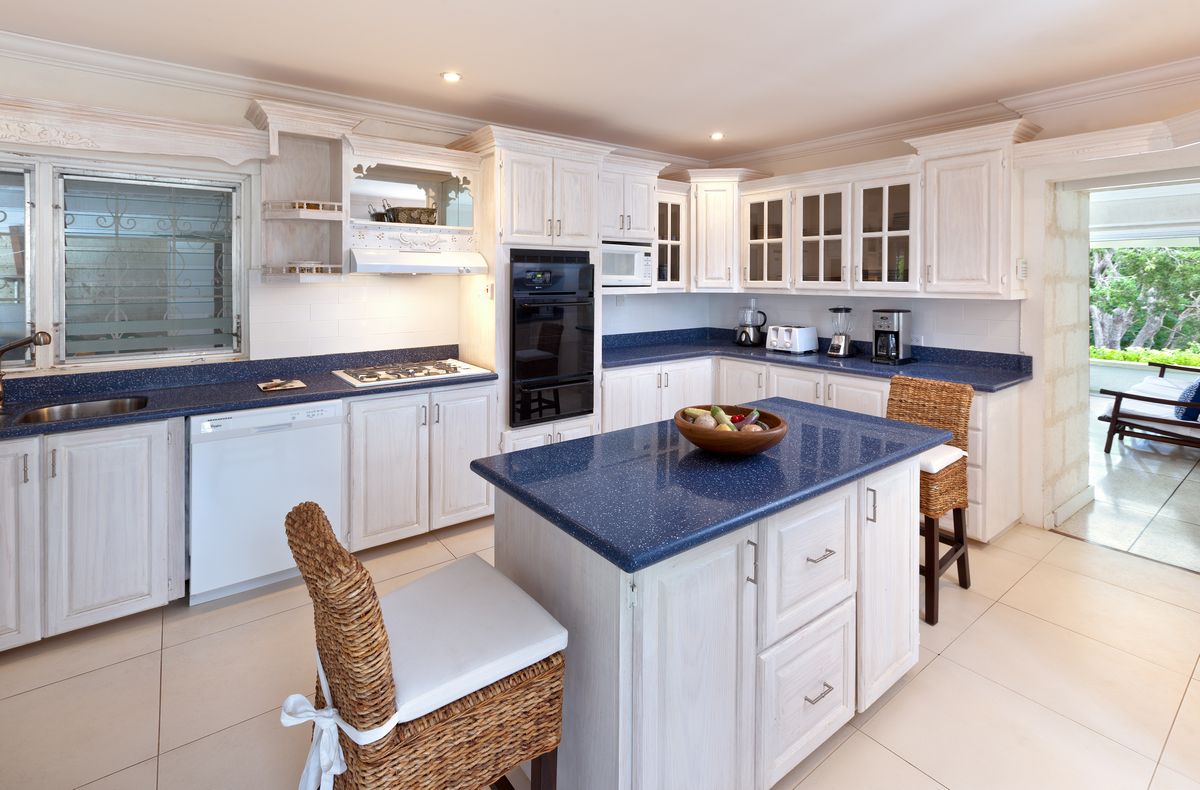 Minimum stay (nights): 7
This peaceful property is situated on a top ridge within the renowned Sandy Lane Estate with stunning views towards the glistening Caribbean Sea.
Please complete your details below to start your booking
---
Video
Details
Galena is a gorgeous 3 bedroom villa set on the top ridge of Sandy Lane Estate, the property features beautiful manicured grounds with stunning views of the Caribbean Sea and prestigious Sandy Lane Golf Course.
With a traditional style and open concept Galena will win you over from your first step through the door. On arrival you will be greeted by long time staff member Maxine. An integral part of the family at Galena, Maxine is known for her delicous cooking with knowledge of dishes from around the world but with an exceptional skill in Barbados' local cuisine. Beyond the entrance is a large covered patio where you can enjoy the ocean view and cool Barbados breeze. Take a walk to the gardens below and view a variety of tropical specimens. The garden at Galena is a perfect location to host an intimate island wedding for 40 - 50 guests. The bride and groom can make their special day even more memorable at this beautiful villa.
Each of the 4 bedrooms has its own en-suite bathroom. The TV room just off the Kitchen is another area to relax, watch TV, or read a book before heading out to the private pool or to the Sandy Lane Property Owners Beach. The pool at Galena is large, providing ultimate relaxation; enjoy a swim or work on your tan. The staff will make sure you are always well taken care of, relax with a cold beverage while Maxine prepares one of her specialties for your enjoyment.
Enjoy the renowned Sandy Lane beach; just a quick drive through the estate and you will arrive at the property owner's beach facility. Galena has a private "cabana" which allows for you to store your personal belongings as well as light snacks and drinks, which can be stored in the cabana fridge. Umbrellas and beach chairs will also be readily available for your personal use, the only time you will have to move a muscle is to take a swim in the clear Caribbean Sea.
Your stay at Galena is sure to be the best part of your Barbados trip, whether it be for a wedding, family retreat or just a quiet couple's getaway.
There is an additional room with 2 single beds which can be rented, please note this room is not airconditioned and is at an additional cost.
Staff: Housekeeper, Cook, Gardener
Facilities
Beach Club Access
Cable/Satellite Channels
Ceiling Fan - Select Rooms
DVD / BLU Ray Player
Garden Service
Golf Course On-Site
Kitchen
Near Sandy Lane Hotel
Ocean View
Outdoor Dining
Patio
Pool
Safe
Sandy Lane Beach Cabana
Security Bars
Sound System / Music Dock
Study
Sun Deck
Television
Wi-Fi Internet
Location
Reviews
Villa Galena is in an outstanding location, offering a wonderful outside terrace, pool area and tropical gardens with stunning views over the golf course and Caribbean Sea. We all agreed this gem of a Villa afforded us our own piece of Barbadian Paradise. The villa also had access to the Sandy Lane Private Owners Beach, a fabulous beach and the glorious Caribbean Sea. Surely, one of the best beaches the Caribbean has to offer in our opinion. We can all whole heartedly recommend the Villa Galena to any one searching for their own bit of Caribbean Paradise.
---
We loved this charming villa, it is so peaceful here. We can't thank you enough for taking such good care of us and looking after our family so well. We look forward to coming back, especially to see the monkeys and hummingbirds.
---
I always get nervous planning a vacation for 8 people, all with different opinions and wants, but with booking Galena, I hit a home run. The house was gorgeous, very spacious, beautifully decorating, and in a perfect location. But the staff made the vacation extra special. I don't know what ingredients Maxine puts in her cooking but everything she made was outstanding. I would recommend this house to anyone. We all just had a wonderful time!!!
---
Beautiful views, large house, excellent staff. Many thanks for a great holiday!
Rates
Rates shown subject to local taxes
Currency
3 Bedrooms (Sleeps 6)
Low season rates from:
| Period | Per night |
| --- | --- |
| 11/01/23 to 15/04/23 | $1050 |
| 16/04/23 to 14/12/23 | $850 |
| 15/12/23 to 19/12/23 | $1050 |
| 20/01/23 to 10/01/24 | $1625 |
| 11/01/24 to 15/04/24 | $1050 |
| 16/04/24 to 14/12/24 | $850 |
Has a fourth bedroom which can be rented for an extra £75.00 per night + taxes