Seascape
Gibbs, St Peter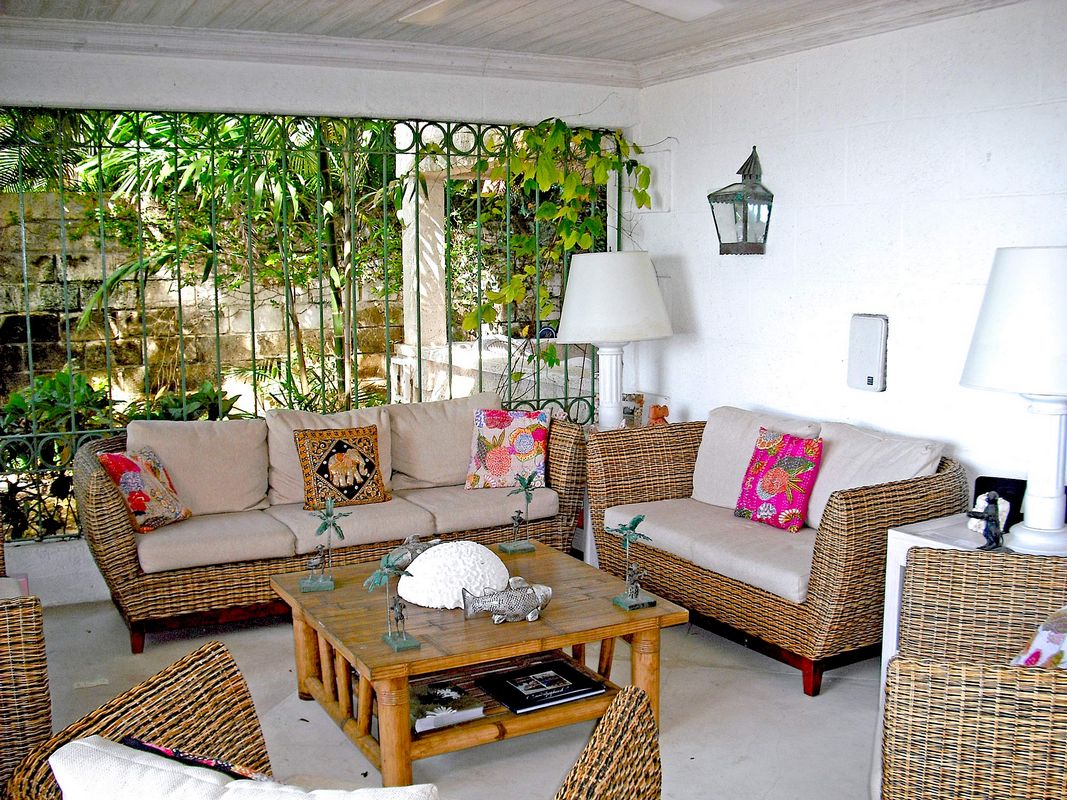 Minimum stay (nights): 7
4 beds
5 baths
Sleeps 6 to 8
Temptingly close to the lapping waters of the Caribbean Sea, this beachfront villa is exceedingly charming and offers the perfect idyll for those in need of a quiet retreat.
Please complete your details below to start your booking
---
Details
Seascape is a beautiful beachfront villa with a wonderful view of the Caribbean sea off the west coast of Barbados, this impeccably furnished four bedroom home makes a perfect family getaway.
Facilities include four fully air-conditioned en suite bedrooms each with a private balcony. One bedroom is located on the ground floor with a shower, while the other three bedrooms are on the first floor, offering shower and bath. There are also two comfortable seating areas, a spacious dining room, and a beautiful terrace which opens up onto the beach.
With its beachfront location and beautiful calm waters the property is ideal for all types of water sports...right on your door.
Staff: Cook, maid, laundress and gardener
Facilities
BBQ Grill
Beachfront
Cable/Satellite Channels
Ceiling Fan - Select Rooms
Fax Machine
Kitchen
Ocean View
Outdoor Dining
Patio
Wi-Fi Internet
Location
Reviews
Beautiful House, fantastic staff, food that will put you to sleep. What a lovely 2 weeks we have had!! We will be back.
---
Fabulous, fabulous, fabulous!!!!!!!! From the view to the accommodations and the staff and the service. More than our expectations could have imagined. Our family had such a great time in the water, playing games and just spending time together.
---
Our first time here but hopefully not our last. A fabulous location for such a lovely house. Totally fell in love with Barbados, the island and its people. We will be back!!!!
---
This has been our first visit to Seascape & hopefully will not be our last. We have been coming to Barbados for 24 years now, Seascape has blown us away with its beautiful beachfront setting, attentive staff. It has exceeded our expectations & has been the best time we have ever had on the island.
Rates
Rates shown subject to local taxes
Currency
3 Bedrooms (Sleeps 6)
Low season rates from:
| Period | Per night |
| --- | --- |
| 11/01/23 to 15/04/23 | $1125 |
| 16/04/23 to 14/12/23 | $725 |
| 15/12/23 to 19/12/23 | $1125 |
| 20/01/23 to 10/01/24 | $2200 |
| 11/01/23 to 15/04/24 | $1125 |
| 16/04/24 to 14/12/24 | $725 |
4 Bedrooms (Sleeps 8)
Low season rates from:
| Period | Per night |
| --- | --- |
| 11/01/23 to 15/04/23 | $1175 |
| 16/04/23 to 14/12/23 | $925 |
| 15/12/23 to 19/12/23 | $1275 |
| 20/01/23 to 10/01/24 | $2200 |
| 11/01/23 to 15/04/24 | $1275 |
| 16/04/24 to 14/12/24 | $925 |