Westmoreland Hills 47
St James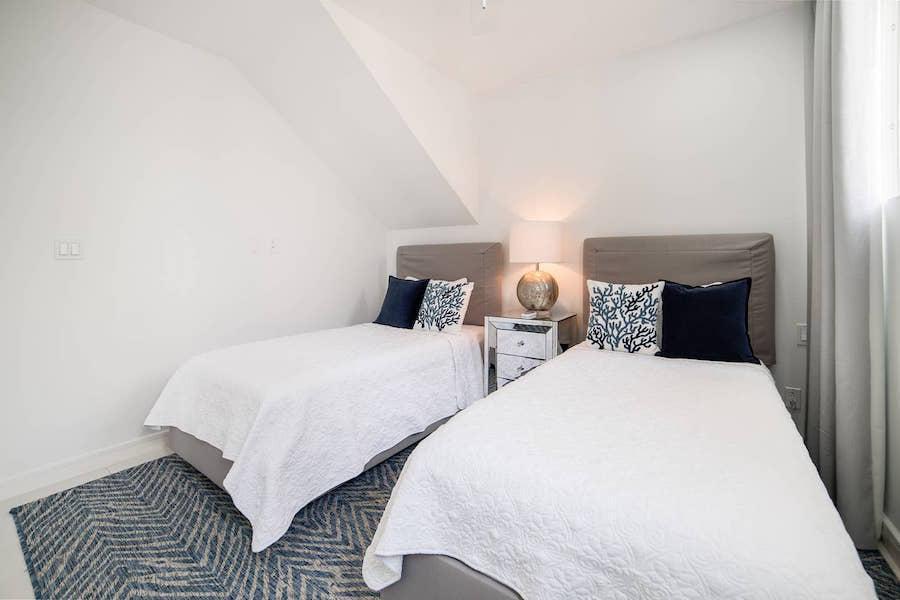 Minimum stay (nights): 5
4 beds
4.5 baths
Sleeps 6
Beautiful contemporary villa with private pool and stunning ocean views, just 5 minutes' drive to Holetown
Please complete your details below to start your booking
---
Details
Offering panoramic sea views within this new luxury private gated community. Westmoreland Hills will become your families home away from home for many years to come.
You will enjoy stunning views and afternoon sunsets while sipping on Bajan Rum Punch, lounging in your private pool, with the sun on your face, and the breezes at your back.
Full open plan, lets you enjoy everyone's company until it is time to retire for the night, to rest and rejuvenate for the following day.
Please note maximum capacity of 6 people
Staff: Housekeeping
Facilities
Air Conditioning
Modern Kitchen
Panoramic Sea View
Communal Cafe
Ceiling Fans
Swimming Pool
Balcony
onsite gym
Location
Reviews
Rates
Rates shown subject to local taxes
Currency
4 Bedrooms (Sleeps 6)
Low season rates from:
| Period | Per night |
| --- | --- |
| 11/01/23 to 14/04/23 | $825 |
| 15/04/23 to 14/12/23 | $550 |
| 15/12/23 to 19/12/23 | $825 |
| 20/12/23 to 10/01/24 | $1600 |
| 11/01/23 to 14/04/24 | $825 |