Eat & Drink
It's often thought that the best way to truly experience the culture of a new country is through its food. Eating like a local, experiencing the traditional customs and spending time to understand how the locals live is a great way to fully immerse yourself in Caribbean culture and character, and mealtimes present the perfect opportunity.
At Virgo Villas, a large number of our luxury properties on Barbados' West Coast have the option of 'in-villa' staff, on hand to take the hard work out of mealtimes allowing you more time to make special memories with your loved ones. Our chefs are on hand to cater to your requirements and are more than happy to show you the best of Bajan food with dishes that encapsulate spicy combinations of meat and fish, complemented with the very best of local fresh ingredients.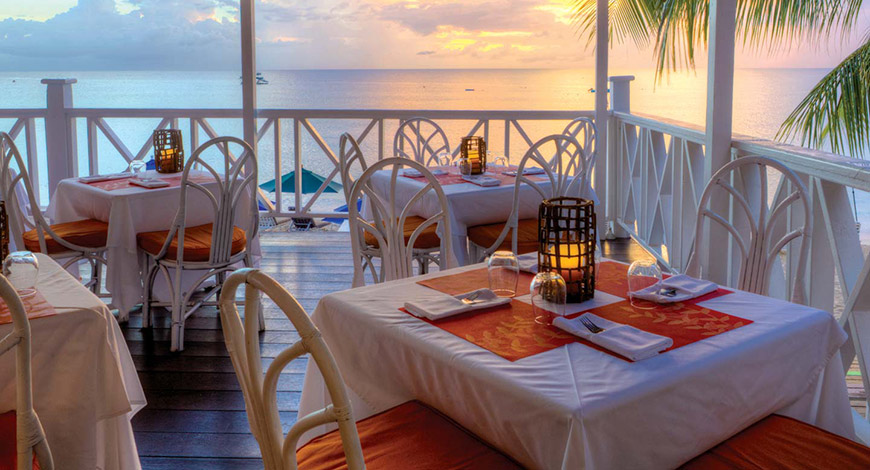 There is no doubting that one of the best things on the island is the breath-taking sea-view, and coming a close second is having a lovely meal with the Caribbean sea in full view.
Read more
For, breakfast, lunch or dinner, the Fish Pot Restaurant is an ideal setting on the water's edge.
Read more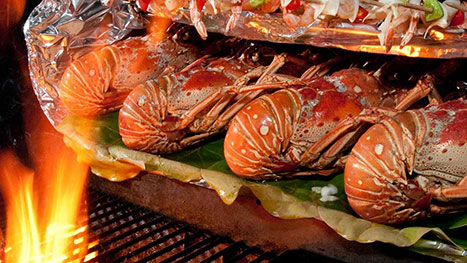 One of the best ways to experience a culture is through its food, and though Barbados has many fine-dining restaurants that shouldn't be missed, it's through its street food that you not only make new discoveries but get to know the island's food history and culture more intimately
Read more
If you're searching for one of the most memorable dining experiences then look no further than The Tides Restaurant set on the water's edge of Barbados' west coast
Read more
The Lone Star Restaurant is perfectly positioned alongside a great stretch of beach and offers the most intimate dining experience.
Read more
One of the most popular restaurants on the West Coast, Jumas is equipped with arguably the most beautiful terrace, looking out onto the Caribbean Sea and Alleyne's Bay.
Read more
Conveniently located on the platinum coast in Barbados, Fusion Rooftop sits on the top floor of the fashionable Limegrove Lifestyle Complex in St James. Diners can enjoy shopping in their favourite stores before embarking on this exquisite dining experience.
Read more
Barbados is widely known as having some of the finest food in the Caribbean and recently opened Local and Co is rapidly building an excellent reputation on the island.
The restaurant showcases ingredients sourced from local and regional farms and producers, with a menu that is determined by what local farmers have available at the time.
Read more
Conveniently nestled amongst lapping waves of the West Coast in Holetown, The Beach House Restaurant is a testament to Paul Owens' culinary excellence. With over 25 years' experience in fine dining and alongside his dedicated team of chefs, Paul Owens has created a welcoming restaurant, exuding flavoursome and tropical dishes.
Read more
The Sea Shed, located on Barbados' West Coast in glorious Mullins Bay, perfectly strikes the balance between offering a professional yet relaxed service. You will be warmly welcomed to spend your day lounging by turquoise waters and indulge in some of the freshest and most flavoursome food that the island offers.
Read more
Labelled by many as one of the leading restaurants on Barbados' South Coast, Champers Restaurant offers a combination of delicious food, a courteous and professional service and a romantic atmosphere, accompanied by views of the waterside resides.
Read more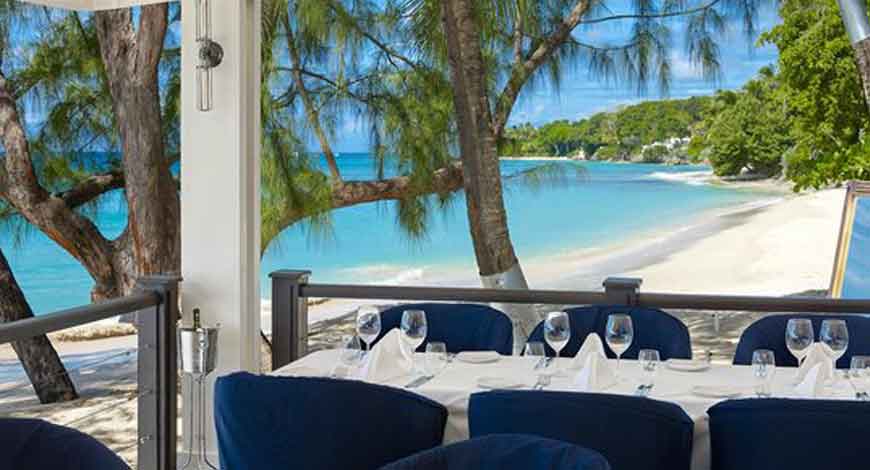 Rum -
the country of origin
It's impossible to talk about food and drink in Barbados without mentioning the oldest distilled spirit in the world - rum. Home to the best rums in the world and the Mount Gay distillery which was founded in 1703, you'll be spoilt for choice with the variety on offer. The celebrated spirit sits on the shelves of every bar and there is a plethora of shops, distilleries and tours for the real rum aficionados.
A stay in one of our growing portfolio of luxury villas in Barbados is complemented perfectly by world class food and drink and at Virgo Villas, we specialise in providing the complete all-round luxury package, get in touch today to find out how we can make your holiday one that's filled with memories you'll cherish forever.