Eat & Drink
It's often thought that the best way to truly experience the culture of a new country is through its food. Eating like a local, experiencing the traditional customs and spending time to understand how the locals live is a great way to fully immerse yourself in Caribbean culture and character, and mealtimes present the perfect opportunity.
At Virgo Villas, a large number of our luxury properties on Barbados' West Coast have the option of 'in-villa' staff, on hand to take the hard work out of mealtimes allowing you more time to make special memories with your loved ones. Our chefs are on hand to cater to your requirements and are more than happy to show you the best of Bajan food with dishes that encapsulate spicy combinations of meat and fish, complemented with the very best of local fresh ingredients.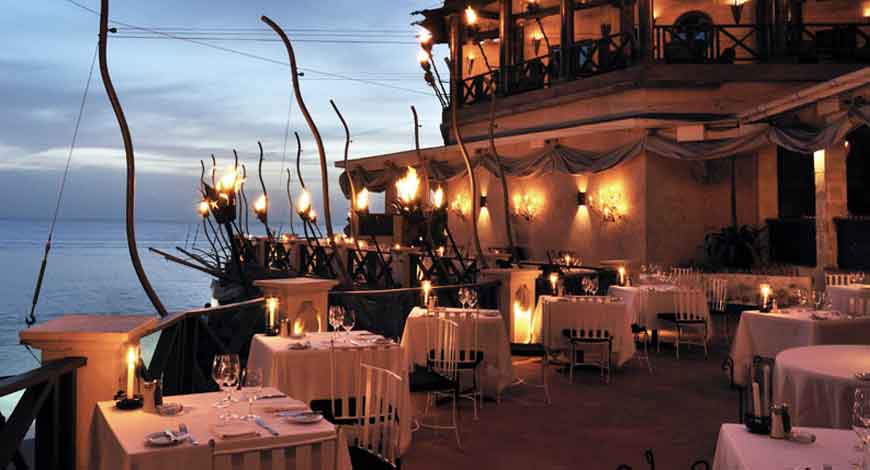 Fine dining in Barbados
If it's fine dining you're after then you won't be short of selection, with a host of restaurants that offer a wide array of cuisines from around the world, you'll be spoilt for choice with excellent offerings that couple amazing beachside settings with the food that will leave your taste buds wanting more. From Japanese to Mediterranean all the way to French and Chinese, across the island there is something for everyone. Among the most popular restaurants in the whole of the Caribbean is the world-renowned restaurant The Cliff. Often appearing on lists of the best restaurants in the world, The Cliff has an ever-growing list of global accolades to its name and is certainly not one to miss. Just be sure to let us know so we can help you book well in advance.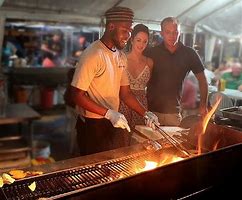 Street food in Barbados
For food on the go, Barbadian street food isn't to be dismissed and the edible delights on offer are a great way to experience the friendly inclusive culture akin to the Bajan way of life. Filled with plenty of heart and soul, street vendors line the streets and provide an offering that will leave your taste buds tingling. Popular street food includes the Bajan national dish flying fish with coucou and other specialties including rice and peas, freshly grilled fish, breadfruit and much more.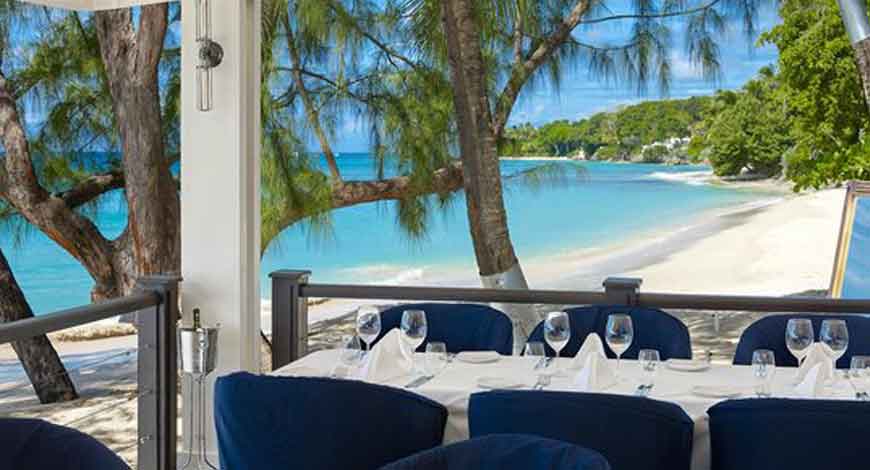 Rum - the country of origin
It's impossible to talk about food and drink in Barbados without mentioning the oldest distilled spirit in the world - rum. Home to the best rums in the world and the Mount Gay distillery which was founded in 1703, you'll be spoilt for choice with the variety on offer. The celebrated spirit sits on the shelves of every bar and there is a plethora of shops, distilleries and tours for the real rum aficionados.
A stay in one of our growing portfolio of luxury villas in Barbados is complemented perfectly by world class food and drink and at Virgo Villas, we specialise in providing the complete all-round luxury package, get in touch today to find out how we can make your holiday one that's filled with memories you'll cherish forever.